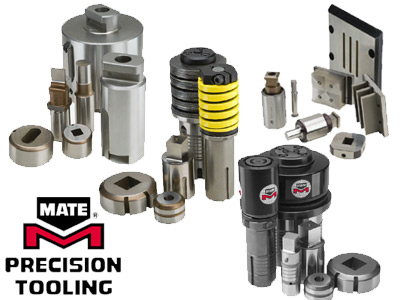 Mate Precision Tooling is the world leader in innovative turret press tooling
Tooling for Weidemann, Trumpf, Finn-Power, thick turret machines, Salvignini and others.
Laser optics and nozzles for all leading machine models.
Kraus Company has represented Mate for over 25 years and has the experience to add productivity to your turret press department.